Join us for Xponential career growth
At JindalX, our staff is our priority. We bring out the best in our teams and focus on unlocking their true potential. We focus 360 degrees on the growth of our employees by offering various learning and career opportunities throughout their career journey with JindalX. We share information, knowledge, and ideas as a team to enable exponential growth. This is truly what we mean when we say "Together Xponential".
Friendly Work Environment
Medical Insurance
Career Growth Opportunities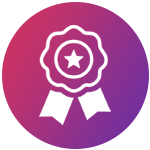 Rewards and Recognition
Work-Life Balance
Great Facilities and Much More!
Find the right position for you
Please note: JindalX does not charge any fee at any stage of the recruitment process and has not authorized agencies/partners to collect any fee for recruitment. If you encounter any suspicious mail, advertisements, or persons who offer jobs at JindalX, please do let us know by contacting us at hrfeedback@jindalx.com. We are an equal opportunity employer. All qualified applicants will receive consideration for employment without regard to race, color, caste, creed, religion, gender, marital status, age, ethnic and national origin, gender identity, gender expression, sexual orientation, political orientation, disability status, protected veteran status, or any other characteristic protected by law.