Going the Extra Mile in Customer Care: Helping India's 1st GPS-based Ambulance Booking Platform Reach Patients Faster
The client is India's first GPS-based technology platform for fast and reliable first-point medical attention— providing ambulances, 7500+ across 22+ cities in India.
As the world rattled with COVID-19 starting in early 2020, triggering the steepest global recession and affecting millions of livelihoods, one of the sectors that rose in demand was healthcare. People lost their loved ones due to the shortage of medical oxygen and beds in nearby hospitals despite frontline healthcare workers rising to the occasion and delivering beyond expectations — working 18-20 hours at stretch and staying away from their loved ones for months and many also losing their own lives.
Our client began operations in 2017 to provide on-site ambulances and medical rooms quickly. They became one of the most requested and called
online ambulance services in New Delhi, Mumbai, Pune, and Chandigarh. They operated 24 X 7 and adapted to the new reality swiftly, but like the other health-centric businesses, they also faced challenges including delayed customer response and being unable to address large volumes of calls timely. Furthermore, communication between callers and ambulance drivers was also disrupted.
Another major concern was the time it took for an ambulance to arrive after someone had called for help. This delay could be crucial and potentially fatal for the patient. The client realized the importance of upping their customer service domain to overcome these obstacles and save more lives through their initiative.
The client partnered with JindalX in 2019, intending to improve their customer support delivery and increase the reliability and accessibility of their ambulance services across 22+ cities in India. Upon multiple discussions and analysis, we acknowledged that it would require more care, empathy, and urgency to address panic-struck situations and people experiencing stress and anxiety.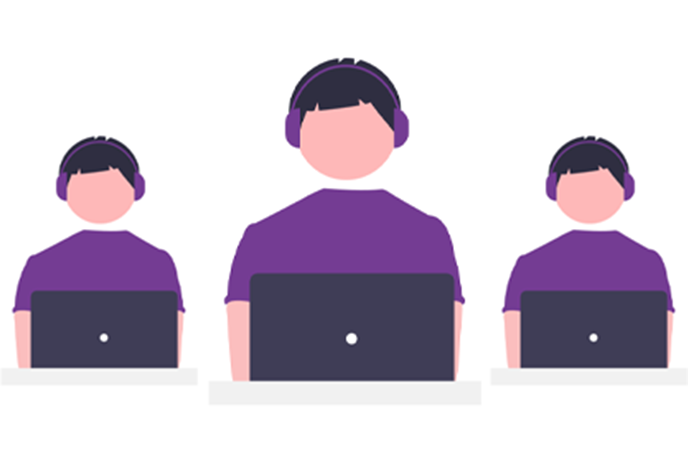 We hired a well-spoken group of people who went through different techniques, intelligence tests & training modules and mock drills to get prepared for real-life medical emergency-based calls. They went above and beyond to deliver exceptional care, empathize and provide quick resolutions that helped our partner match expectations and positively pave a path towards becoming a trusted and go-to brand for online ambulance booking.
Quality &

monitoring

:
We designed a customized on-cloud quality assessment tool, Aqua , that provided instant feedback and facilitated effective quality improvement for
customer service
operations. For instance, we helped enhance the interaction between the ambulance drivers/patients and the in-house executives — tracking and measuring efficiency and delivering a better experience.
Workforce management:
We offered our client access to a specialist WFM center of excellence, which manages all staffing needs with optimum accuracy, efficiency, and cost-effectiveness. In case of any missed calls from the callers, our team gets an alarm on the floor showing details of the missed dialer. It helps our people connect with the person concerned immediately and attend to the query in a timely manner. Our people also adhered to the golden hour rule to address urgent cases with utmost care and connect them with the nearest ambulance drivers faster — to provide timely assistance and prevent any fatalities.
Reporting:
We built BI-led real-time reporting dashboards, offering actionable insights and opportunities for consistent improvement.

Catered to a subscriber base of

JindalX is a global
business outsourcing company
creating success stories for over 20 years. We're the dreamers, creators, and innovators with a vision to help our business partners, clients, and people achieve exponential growth.