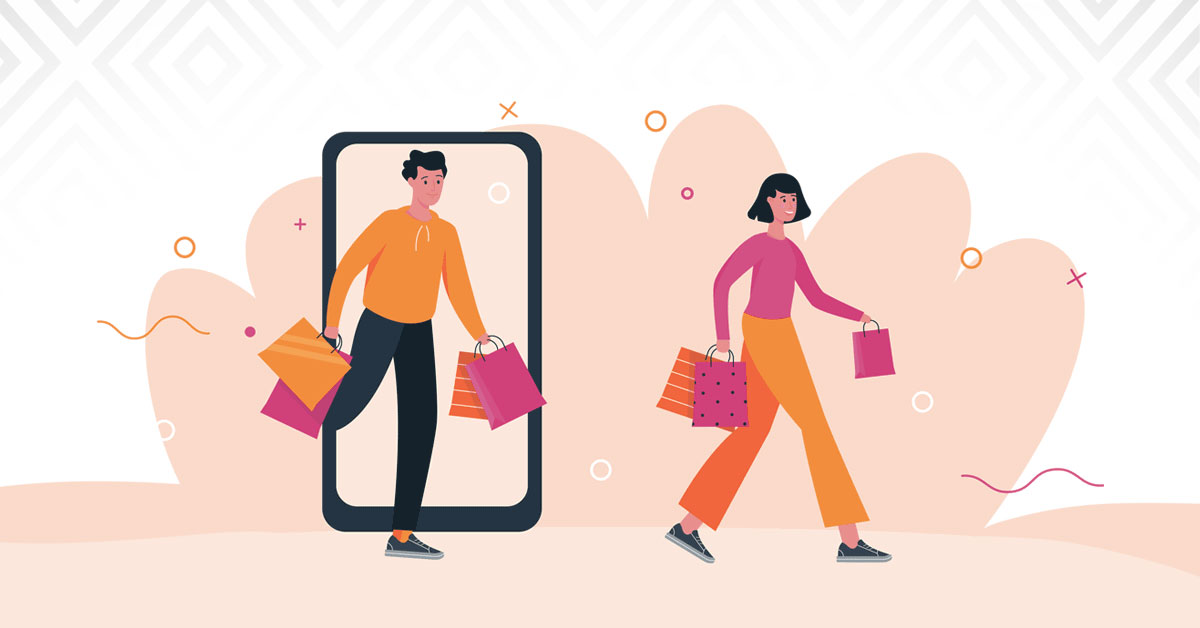 A business does not only sell a product or service but also builds the best experience for its customers. The journey of a good prospective customer begins with product discovery through an advertisement or based on their requirements and ends with being a loyal buyer of products and services. A business needs to build a holistic customer-focused strategy that conveys the right messages at every touchpoint and enhances users buying experience.  
An example – A customer searches for a product and comes across your business but wants it delivered urgently. He visits your website, or one of the partner microsites/ prominent online marketplace like Amazon, or Flipkart to read more. But he discovers that the estimated delivery date is 10 days, a lot more than anticipated. What could be an expected reaction?  
# An abandoned cart?  
# Delay in purchase decision?  
# Can something be done to prevent such an action?  
The answer lies in innovative CX strategy. Leveraging a well-built, tech-focused strategy, a business can track the user flow of the products in demand from specific geographical locations, assess the demographics and address demand appropriately. For example, using chatbots, the business can handle multiple queries and help potential customers connect with representatives to explore possibilities of turning this into a sale with expedited shipping options as well as focused campaigns on when the item could be in stock again.  
But the journey has just begun. Customer experience is an integrated strategy that starts at the first touchpoint where the business offers a discount to its first-time users to turn them into customers to delivery feedback to consistently nurturing them with customized offerings and updated offers. For instance, many times when the packages are not handled well by the shipment companies and are delivered in bad form, customers may become irate and dial the customer service team demanding a return or replacement.  
A good CX team would empathize, listen, care, and provide the best possible offers to them, be it a free one-time return or replacement or waiving the delivery charges, discount on future transactions etc. It's all about making people feel valued and heard.


The Dynamic Duo: When the supply chain meets customer service
70% of e-commerce industry professionals predict that the supply chain will be a key driver of better customer support services before the end of 2023 (Source: GEODIS, 2021). This emphasis on a well-functioning supply chain which includes minimizing stock shortages, reducing delivery times, and improving product quality could lead to increased user satisfaction and improved business numbers.  
But how does CX help?
I. Improving relationships: A customer service team that is well-trained and equipped to handle a large and different set of inquiries and complaints could help to quickly resolve issues and improve relationships. 
II. Increasing transparency: A team that is transparent about the order status and any potential issues that may likely hamper the experience with the brand could help rebuild trust and minimize losses.
III. Building brand loyalty: Personalized, consistent, empathetic and qualitative customer support team helps build trust. They, in turn, are more likely to return for future purchases, tell their friends, colleagues, and families about the experience, and share a positive experience online and that adds to word-of-mouth publicity/promotion.  
For instance, if a customer has a problem with a product, a business with a strong customer support services team would look to quickly resolve the issue by being available across platforms (omnichannel support) and empathizing and personalizing communications to offer support, comfort and set realistic expectations.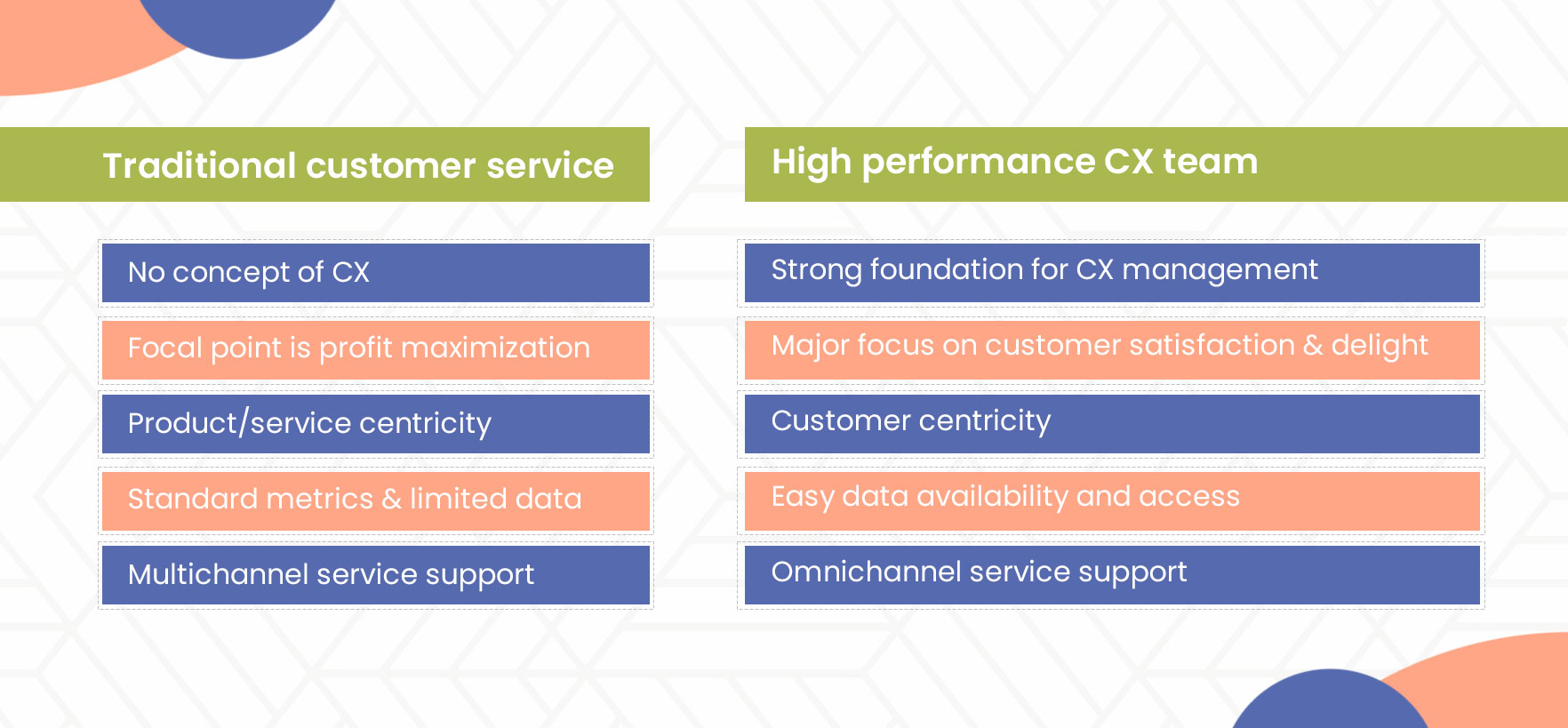 Revamping Your Sales Game with Personalization 
Personalization is widely regarded as a crucial capability for marketing; however, we hold the view that it must evolve into the central driving force behind companies' other business efforts. As per a recent report by HubSpot, over 88% of business owners focus on CX just as relevant to compete in their market.
A few years ago, we were approached by a prominent American direct response marketing company to manage their customer service. They faced challenges such as the huge volume of call flow, sales queries, and complaints regarding deliveries. We built a personalized CX strategy by leveraging customized automated solutions to track progress and monitor quality as well as hiring experienced staff to manage unique, specific queries. Our team helped identify missed or misplaced orders or data. And within six months, we saw CSAT scores improving by 20%, consistent TAT of 24-48 hours, and upselling multiple product catalogs.
Their customers were able to find a relevant resolution and get timely help — reflected through increased positive reviews and experiences shared across their main website and the other microsites where they listed their products. But we didn't stop there. Realizing the opportunities and existing data bottlenecks, we designed a top-of-the-line cloud data warehouse solution on Amazon Redshift, equipped to manage massive amounts of data seamlessly for the brand.   
And in just three months, the company was able to locate over 2,500 missing orders at the ordering stage, which accounted for more than 3% of their total orders. They also determined the most effective social media platforms for promoting specific products and evaluated the success of campaigns for 70+ products.  


Final Thoughts
As a business, meeting your customers' expectations is vital to thrive and outperform peers. While your solutions or products go a long way in helping you achieve that, a personalized, tech-focused customer experience (CX) strategy could help you scale faster and improve relationships faster.  
Want to learn more about how we can deliver it for your business? Contact us today!