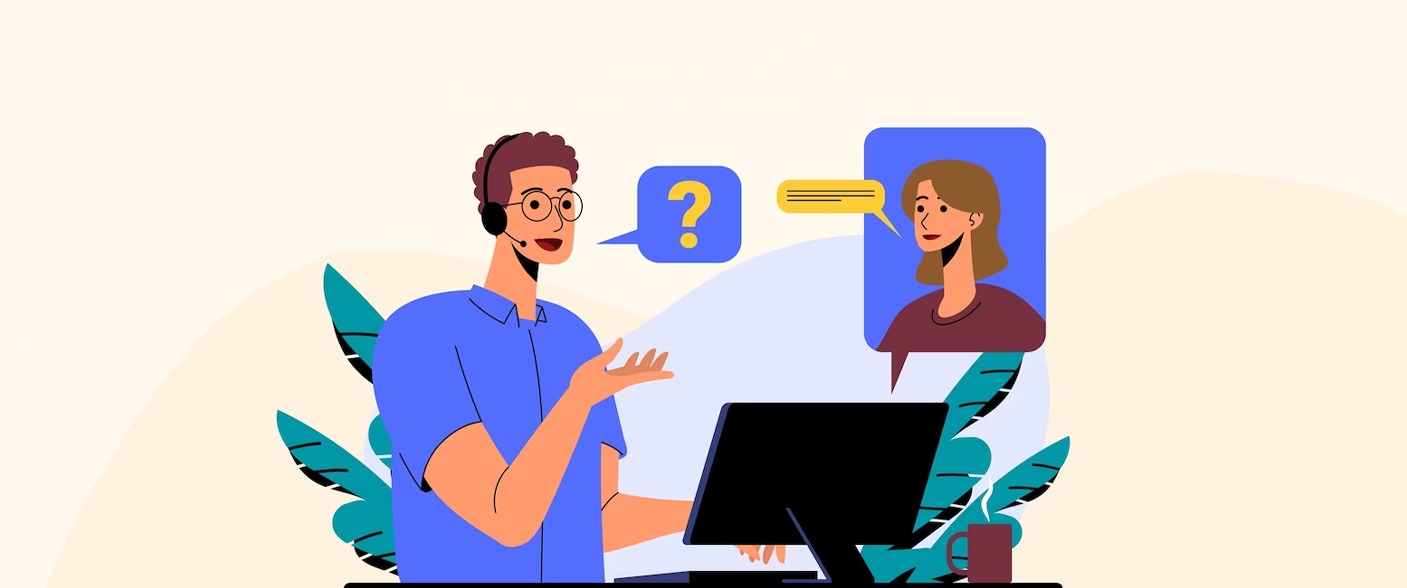 Customer loyalty is a critical aspect of any successful business or an entrepreneurial journey — it requires holistic approach that encompasses strong product/service demonstration, active engagement with customers and creating unique values for the stakeholders. By developing a deep understanding of customers' needs/preferences, building personalized user journeys and solutions businesses can cultivate robust customer loyalty; fun fact: 90% of customers prefer working with companies who personalize customer experience during their shopping sessions.
Service like this leads to a global customer service satisfaction rate of 77%. Additionally, 70% of consumers are eager to spend more money with companies that deliver positive customer experiences. It requires a significant investment of time and resources which is challenging for businesses as no one can be the jack of all trades. Google, Alibaba, Apple, Skype — all outsource one or multiple business processes to reduce costs, solve capacity issues, improve quality, and put greater focus on core business. As high as 66% of businesses in the US alone outsource at least one department.


What is BPO?
Business Process Outsourcing (BPO) refers to the practice of outsourcing non-core business activities to third-party service providers. BPO services can include customer service, finance and accounting, human resources, and IT services, among others. By outsourcing non-core processes, which could differ from business to business, companies can improve operational efficiency and save costs.
BPO companies provide businesses with the resources, expertise, technology, and necessary infrastructure to deliver high-quality customer service, personalize CX, and build customer loyalty. Some of the key measures include offering 24/7 user support, multilingual support, managing social media presence, and ensuring effective quality, monitoring, and compliance. Offering these services helps businesses enhance customer experience and build long-term relationships with their customers. By partnering with a prominent BPO partner, businesses can focus on building their brand and providing high-quality products and services, while the former takes care of the operational logistics of customer service, support, and engagement.
Read more on how BPO works 


Assessing the need for BPO in today's dynamically, hyper-competitive world
Repeat loyal customers spend 67% more than new ones (HubSpot).
Let's suppose you purchased a washing machine from a well-known brand. It worked efficiently initially but later reported a problem with turbo cleaning. You contacted their service center; they assigned you an engineer within 5 minutes and sent an email saying that the engineer will reach your doorstep in the next 24 hours. The engineer arrived before that, fixed the machine, and demonstrated to you the entire process before leaving.
How would you feel? Heard. Happy. Satisfied. You might shop from them in future.
In today's competitive business world, customer loyalty is more important than ever. With a plethora of brands, products, and service options available to consumers just a click away, businesses need to differentiate themselves by providing exceptional CX that builds trust and loyalty among their consumers. Loyal customers are more likely to make repeat purchases, provide positive reviews and referrals, and defend the business against negative reviews or criticism.
In contrast, dissatisfied consumers are more likely to switch to a competitor, leaving the business to incur the costs of customer acquisition all over again. Did you know? Customer acquisition is almost 25X more than customer retention. By focusing on building customer loyalty through quality customer service, businesses can not only increase revenue but also establish a strong reputation and brand identity that sets them apart in a crowded marketplace.


Challenges in Building Customer Loyalty
Building customer loyalty involves establishing a positive relationship with consumers which requires effort, resources, and patience. Loyal users not only provide a steady stream of revenue, but also act as brand advocates by spreading positive word-of-mouth about the company's products or services. 75% of customers are willing to share their feedback with others after a good brand experience. It is critical for the long-term success of any business. However, it is an ongoing process that involves several challenges.
1.)  Getting new customers: The first challenge is to attract new buyers to the business. This can be achieved through various marketing and advertising strategies, such as social media, email marketing, SEO, BTL marketing or paid advertising. However, it is essential to ensure that these efforts are cost-effective and targeted towards the right audience.
2.)  Customer acquisition cost (CAC): It refers to the cost involved in acquiring a new customer. This can include marketing expenses, sales commissions, and other costs associated with the sales process. Reducing CAC is crucial, as it directly impacts on the businesses' profitability. Companies need to focus on optimizing their marketing and sales processes to reduce CAC.
3.)  Retention rate: It is defined as the percentage of customers who continue to do business with the company over time. Retaining customers is critical as it is generally economical to retain an existing one than to acquire a new one. Therefore, companies should focus on building long-term relationships with their users by providing exceptional service and experiences.
4.) Customer satisfaction: This is crucial for building customer loyalty and is also one of the most difficult matrices to achieve. Companies strive to exceed customer expectations by providing excellent service, high-quality products, and personalized experiences. This often leads to positive word-of-mouth referrals and increased customer loyalty.


Boosting Customer Loyalty – 5 Ways BPO Companies Can Help Your Business Succeed
1.)  Know your customers: They help businesses gain valuable insights into their user by analyzing their individual data. By understanding consumer behavior, preferences, and needs, businesses can tailor their products or services and build personalized experiences, which can also help increase customer experience.
2.)  Building loyalty programs: Loyalty programs are structured marketing strategies that incentivize customers to continue shopping or using a business by offering discounts, coupons and rewards. These programs help build customer loyalty by creating a sense of connection and reciprocity between the customer and the business.
3.)  Help people feel heard and valued: Customers feel loyal towards a brand when they are valued and heard. Businesses that listen to their customers' needs, respond with customized solutions, and incorporate feedback into their products or services can create a sense of ownership and investment in the brand.
4.)  Be clear in query resolution: BPO companies can ensure that customer queries are resolved quickly and effectively. By providing clear and concise responses, businesses can build trust and loyalty among their customers.
5.)  Improve customer engagement and feedback: They can help businesses improve their customer engagement and feedback processes. By actively soliciting feedback from customers and incorporating it into their operations, businesses can improve their customer experience and increase loyalty.
BPO companies can be a valuable partner in helping businesses boost customer loyalty. By knowing your customers, providing exceptional customer service and support, building loyalty programs, and more, they can help you build strong and long-lasting relationships with your users.


Conclusion:
Whether customer service agents are troubleshooting technical challenges or upselling products and services, the fundamental goal in building customer loyalty is to ensure the customer is content with the brand experience. It's an ongoing process which includes acquisition, activation and retention. BPO companies are equipped with the latest technologies and tools to monitor customer interactions, analyze data, and provide actionable insights to businesses, enabling them to improve their products and services. By partnering with them, businesses can leave the operational logistics of managing customer service, support, and engagement to their partners, while focusing on building their brand positioning and providing tailored high-quality products and services.
How are you building customer loyalty within your company? Do you have an in-house customer team to complement your efforts? Have you outsourced your CX to a BPO company? Or are you still looking for an outsourcing partner?


Reinvent your business performance and deliver exceptional CX with JindalX
Customer service is a unique setup that requires automatic call distributors, integrated voice response units, computer-telephony integration, and custom-built CRM, which is complex to set up in a growth-oriented, fast-paced product or service-based company.
Founded in 1999, JindalX, has catered to over 100+ clients in 9+ industries through customized, data-driven, intelligent business process outsourcing (BPO) solutions. We understand the importance of continuously improving our processes in delivering excellent customer experience for our business partners.
An intelligent business process outsourcing (BPO) can help you: 
. Develop unique messaging and create differentiators to build a competitive advantage.
. Solve critical customer support challenges, drive superior CX, and scale seamlessly.
. Address queries run-time and provide an excellent experience for the users.
. Drive loyalty and royalty with unprecedented operational efficiency.
Want a customized consultative sales strategy that can help your platform reach more prospective customers, close more deals and save sales? Get in touch with JindalX!


References: